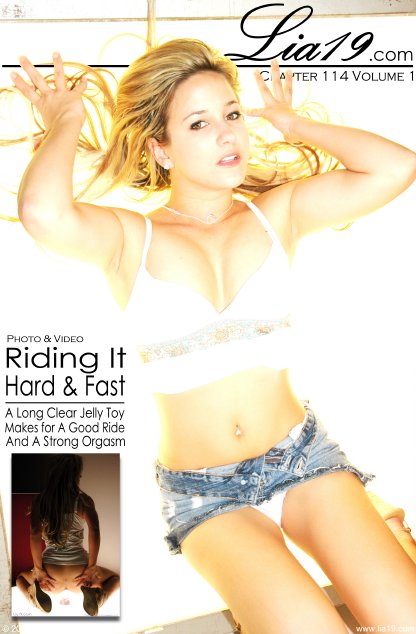 Chapter 114
Volume I
---


Sorry for the long delay on the update, but I'm doing shoots of my own now, with a girlfriend of mine who I'm teaching to shoot for me. This way I'm even more comfortable with my shoots. The style will be different from what the main FTV photographer does, but you won't be disappointed. I edited the photos myself, so I played around with the lighting and colors a bit, making some of them more artsy-fartsy. Oh, and if you were curious as to where we were, its an engineering firm, and thats a lightbox I'm sitting on.


Very High Resolution! 2000kb/sec WMV
My promise in my own shoots will be that they are going to be hot hot hot! Here's a classic example of this. I mean, when I started masturbating with that long jelly toy, I gave it the ride of its life! I've bet you've never seen me do this on my site! Its a hard, sexy, sexual ride, and my longtime Lia fans will pop their load when they see what I do to that toy. Just let your fantasies put you in the toys' place, imagine I'm riding you, hard and fast like I did on that toy. In my opinion, my hottest masturbation video yet! Its also my move to the high resolution video kind like the parent FTV site has.