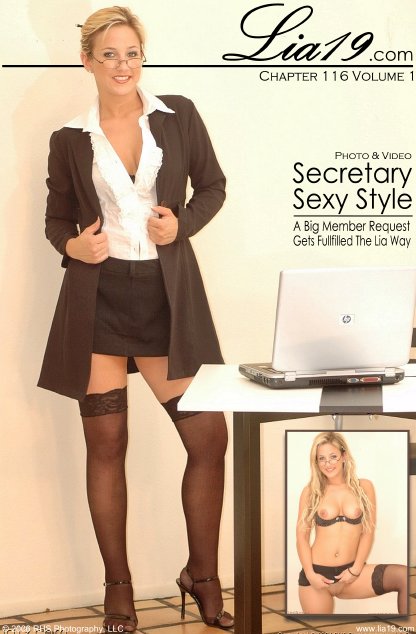 Chapter 116
Volume I
---


You guys asked for it... and I bought it! Here's me in stockings, black heels, and the secretary look. Yes, those are real glasses, reading glasses that I wear. I'm not blind or anything, just need a little corrective lenses (farsighted). From the jacket to the shirt, I handpicked everything myself. I hope you like this upskirt & striptease combination I'm showing off, and I slowly strip down but keep the stockings on!


2000kb/sec high resolution
I set up my desk in the kitchen area, just because the lighting is better there. And my laptop, which is used to email you guys and support my site. After the camera goes up my skirt, I strip down, take my stockings off, rub them against my private parts, and then go for all out nudes.