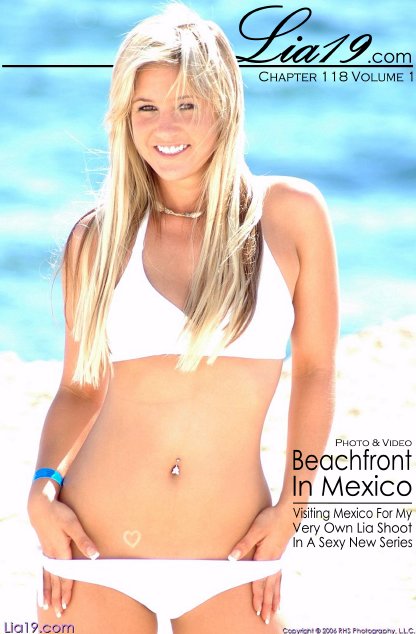 Chapter 118
Volume I
---


I've been planning on this for a while, and the time has come for a trip to Mexico, not just to have fun or whatever, but to make it my very own shoot. I visit Mexico a lot to party and stuff, but never really to make it a focus of my site. So here comes a series of shoots about me having fun over there. This first shoot has me in a cute white bikini posing on the balcony of my hotel, then out on the beach where I flash my breasts and slip my bottoms off. Bear with me on the photos, the girl taking the pics is still learning exposure hehe.


2000kb/sec High Resolution Video!
Welcome to my side of Paradise! You get a nice panoramic view of my hotel balcony, and I welcome you to my shoot (after a few takes). Then we go indoors, while I'm in my white bikini, and I take it all off, to give myself some suntan oil rubdown. In the bedroom, I spread out my clothes on the bed, and try on another cute bikini as you watch.