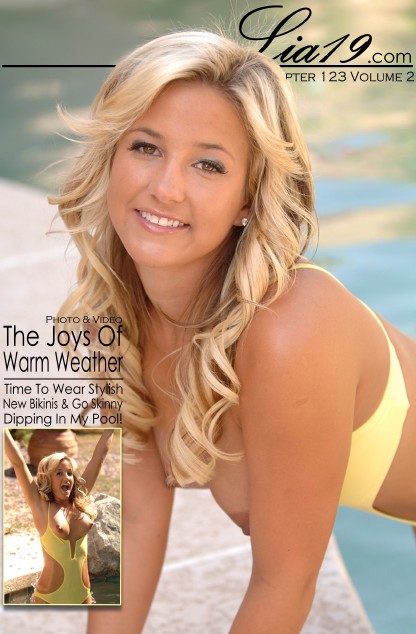 Chapter 123
Volume II
---


My oh my these photos are gorgeous! I've forgotten how good the FTV photographer is on shooting on the spot, without any preparation at all... I'm wearing a yellow bikini that I bought but never really tried, I'm not liking it, but the photographer seemed to enjoy it. Maybe its that you see my nipples sticking through? Well that seems to happen all the time. So expect a lot of pointy nipple shots, and some good butt shots this time.


2000kb/sec High Resolution Video
I check myself out in the reflection of the window, adjust my full breasts (yes, they seem to be growing again!) and then my nipples pop out, and guess what? I make them really long and pointy. Then I go into the water for a swim, some Lia style dorky action, and then the swimsuit comes off, and the camera zooms in on my butt. At least I'm good and tan all over.