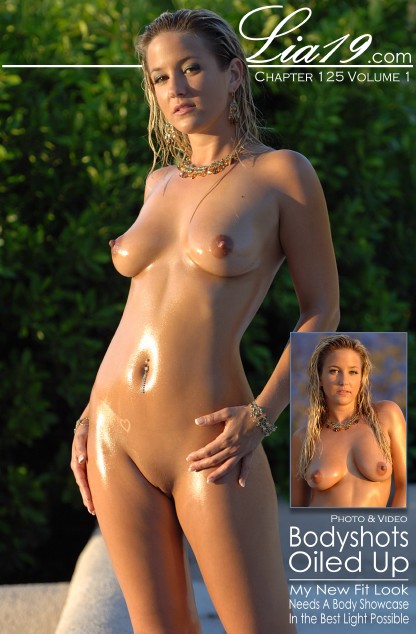 Chapter 125
Volume I
---


More gorgeous photography on this one! No clothes for me this time, no clothes at all. Guys want to see me completely naked, and the big member request was 'all oiled up!' The colors are bright, and the jewelry is hot. I got specific jewelry for my neck and arms for this shoot. Nice sunset colors, and the rich purple flowers behind me made for the ultimate background. I have picture #158 as my wallpaper.


2000kb/sec High Resolution Video
I'm naked on the roof, and I'm ready to oil myself up. I start with my breasts, and roll it down my legs, then to my private parts. I'm completely shaven down there, so the oil glosses up everything in the sun. Then I squeeze my breasts, play with them, and move to the shower. I lather my body up with soap and you get views of everything...