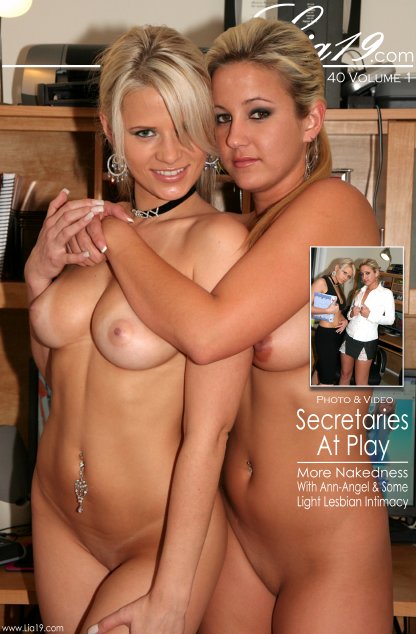 Chapter 140
Volume I
---


Another shoot of us together, Ann-Angel is a hottie for sure. That perfect body, pretty sultry face, and nice full firm breasts. What else would a guy (or girl) want? We're dressed up as secretaries, and do a strip-down together. We do some kissing and breast play. The photography might not be the best though, seems like the photographer for her site still needs to learn how to shoot pics in a flattering way without the need to airbrush the end result. And that wide angle lens, but hey, you want to see us naked, and in an amateurish way!


2000kb/sec High Resolution Video
We're on the computer, checking each others' sites, and then we get each other naked, make tongue contact, and play with each others' breasts. Again, I wish that the photographer would make use of better lighting, even with all the fancypants cameras and high-definition, it doesn't mean that the quality will end up good.