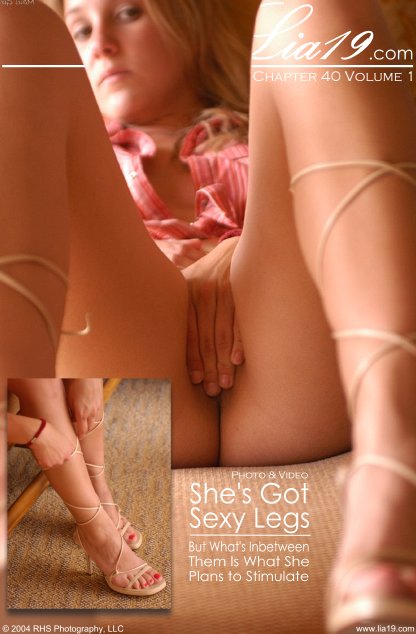 Chapter 40
Volume I
---


When I feel sexy, I feel more sexual too. So to induce myself into masturbating, I like to wear sexy clothes and heels. In this photoshoot before I masturbated, I was wearing strappy tan heels, a tan skirt and a top without a bra. On the couch, you get a lot of inbetween legs shots, some nice foot pics and closeups. I think me and the photographer are getting very comfortable working with each other, and the pics get better and better. These pics should give you a hard-on hehe.


Its my last day here, and I'm just thinking of my wonderful trip... kind of feeling sad though, since I'll be leaving soon. I wanted to feel sexy for what I plan to do in this video. I want to masturbate in style and my best outfit combo, along with my newest sexy tan heels. I went to the couch, and let the videographer capture my body, and go inbetween my legs. I couldn't wait any longer, and started rubbing myself. Usually he will tell me when to start, but this time I just wanted to do it and ignored him (and the camera). Honestly, I just wanted to masturbate without being taped today, but the videographer insisted and I guess you guys would miss out on a good thing. I got my finger in myself and banged myself hard this time. Yes, its wet in there, as usual. I went on my side and masturbated from that angle until I came.
The very last part shows me at the Maui airport about to leave, and I say my goodbyes to this beautiful place one last time.